Life Insurance
Professional Benefit Solutions knows that a solid plan to protect  families includes Life Insurance that will provide financial stability to someone's dependents should something happen to them.
In many cases Retirees benefit by reassessing the type and amount of Life Insurance for which they may be paying. Certain things you were protecting may no longer be an issue. The mortgage may be paid off, children may be through school and the years of  protection you were providing for dependents may no longer make sense.
There may also be financial reasons to purchase a Whole Life Policy, despite it being more expensive to buy as an older adult. A Whole Life Policy that includes a Long Term Care provision may be a good investment. Another option, Term Life Insurance, provides protection for dependents who may need help in paying your final expenses and executing your estate. 
Professional Benefit Solutions will help you determine whether Life Insurance is a good investment for you and your loved ones.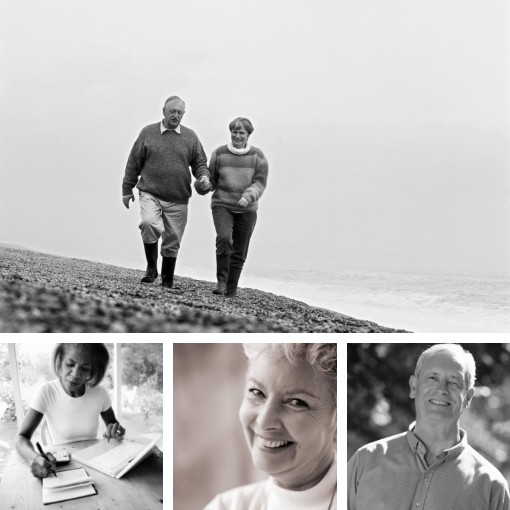 Options for Life Insurance Plans
Term & Dependent Life Insurance
Term Life Insurance is a type of policy that provides coverage for a fixed number of years. This is called the "Relevant Term." After that time expires, the insurance coverage ends. The insured must find alternative life insurance coverage and pay whatever rates may apply based on their older age at the time of policy purchase.
If the insured dies while the Term Life Insurance policy is in effect, the beneficiary will be paid the entire face value of the policy.
Term Life Insurance is often less expensive per year and makes sense for families that want security for specific obligation such as paying off a home or paying for college or securing the surviving beneficiaries until retirement age. You may want to include the purchase of a term policy into your estate planning to benefit your grandchildren (or great grandchildren).
Frequently, when employers offer Group Life Insurance benefits, there is an optional opportunity for employees to purchase Dependent Life Insurance at a discounted group rate that covers spouses, domestic partners and dependents.
Whole Life Insurance
Whole Life Insurance is a type of policy that will stay in force throughout the insured's lifetime, provided that the premiums are paid to whatever the maturity date might be. The fixed premium amount is locked in at the time of the purchase. It is usually calculated based on the insured age and health at the time of issue and generally will not increase as the person ages.
Most Whole Life Insurance policies accrue a cash value during the life of the policy.  Sometimes the policies are written so that the premiums are fully paid at the 10- or 20-year anniversary or perhaps at age 65. Sometimes, the policy requires payments until the insured dies.
Professional Benefit Solutions is in the perfect position to advise you about the kind of policy you'll need while fitting the premiums into your budget.
Calculating Your Needs
Keeping your family safe involves planning for them should something happen to you. Will your family be able to keep your home? Will your kids be able to go to college? Will your surviving partner have to work? If so, for how long will they need to work and and how much will they have to earn? The safety net you put in place now through Life Insurance will shelter your family long after you are not here.
You can determine the amount of life insurance you will need to protect your loved ones by working through the calculator below. After you decide what you'll need, give us a call. We can help you make a plan that give you and your dependents peace of mind.
All Retiree Insurance Options
Click the icon for more information about each policy type.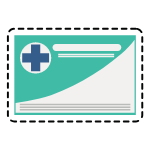 Medicare Part A is for everyone! We can help you sign up about 90 days before you turn age 65. We'll also help you choose the right Supplemental Policy to cover the items Medicare doesn't, such as routine visits to your health care provider, your prescriptions, medical co-pays and more so there there are never any surprises!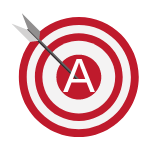 Medicare Advantage Plans combine many of the insurance products you had when you were working. It could include dental or vision care along with pharmacy co-pays. Once we understand what types of coverage you need, we can help you decide whether an Advantage Plan may make more sense than buying supplements individually. Of course, we'll need to make sure that the medications you need are covered by the plan you are choosing!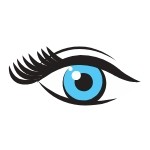 Basic Medicare does not include trips to an eye doctor, yet checkups are needed annually to maintain eye health. Glasses need to be kept up to date, and the necessity for cataract surgery develop. During the open enrollment period, let us help you select the right Vision Care Policy that will cover the types of eye care you'll require as your eye health needs change.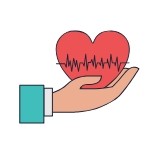 Life Insurance needs change as your need to provide for loved ones evolves over time. Maybe you have already paid off your mortgage. or maybe you owe less. Maybe you have other loans that you want to make sure your family is able to pay off should something happen to you. Perhaps you want the peace of mind in knowing your final expenses are covered. Maybe you want to leave funds for your grandchildren to go to college or to assist them as they start their adult lives. Whatever your life story – and the love story you want to leave for your loved ones – Professional Benefit Solutions can help.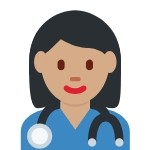 Nobody really wants to move to assisted living or need nursing home care. Nobody really wants home health services. Sadly, about 70% of us will require nursing home, skilled care or home health care during their life times. Long Term Care Insurance has become one of the most important investments in keeping families financially secure and assets protected. We'll help you find a plan that protects your assets and give you peace of mind.
Without Dental Insurance, a trip to the dentist can be a very expensive experience. While Dental coverage is not included in your Medicare Plan, you do have the option of purchasing a policy to cover dental care. Rest easy knowing that a Dental policy covers two annual visits to the dentist, routine x-rays and fillings along with some of the more extensive contingencies that face you as your teeth age.
"I didn't really appreciate how important this would be until last year. The life insurance policy on Bobby was a gift to me from him. I have been able to recover my life without worry about losing the house or anything. It has been such a comfort in this really hard time to know that he is taking care of me – even now."
– Sarah, 2009
Get In Touch
Send us a secure message, and we'll get back to you with answers you can count on.