Contact Us
Professional Benefit Solutions is happy to hear from you! Always feel free to call with your questions and let us make sure that you are accessing all the various benefits you may have.
Be sure to check with us for the Individual Insurance you need for Home,  Renters, Auto, Motorcycle, Recreational Vehicles, Boats, Pets, Travel and Short-Term Health.
 Human Resource Directors and Managers are always invited to turn the enrollment, retirement, cobra and claims questions over to us! We know that you are busy and are happy to become your staff for the policies that we have with you. From Heatlh Insurance to optional benefits for vision, dental, hearing, life insurance, income replacement, Long Term Care, Key Person Insurance and 529 Plan Benefits, PBS serves as your resource for your employees.
We will happily work with your employees and their dependents to make changes for life events that have policy implications.
We're here to help you welcome and orient new staff, and we'll assist with preparing your valued employees for retirement!
Facilities Managers and Business Owners can find property and liability insurance policies as well as insurance for your heavy equipment and fleets. 
We can even advise your Retirees about products and services that secure their assets.
If you're turning 65, let's start enrolling you in Medicare and choosing the right supplement or Medicare Advantage policy so your retirement plan stays secure.
While YOU may be Medicare eligible, your younger spouse or dependents may need to explore healthcare insurance options for themselves after your retirement.
We are happy to help you navigate that complicated decision-making process.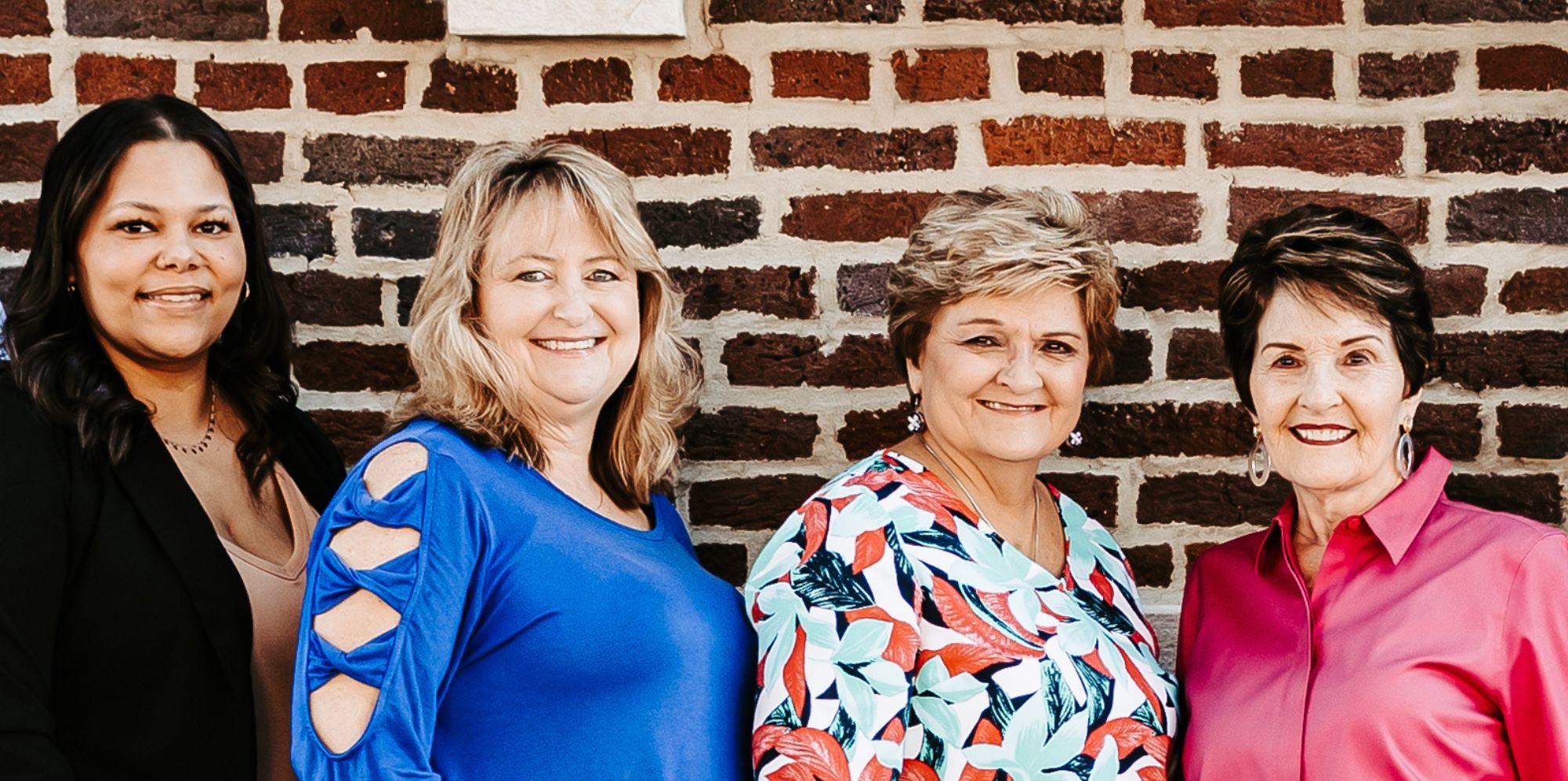 Clay Hughes, Porsha Houston,Julie Eubank, Sue Braly, Elaine Hickman
Visit Us
Monday-Friday: 8 a.m. – 4:30 p.m.
Saturday & Sunday: closed